CHRISTMAS 2022 and WINTER 2023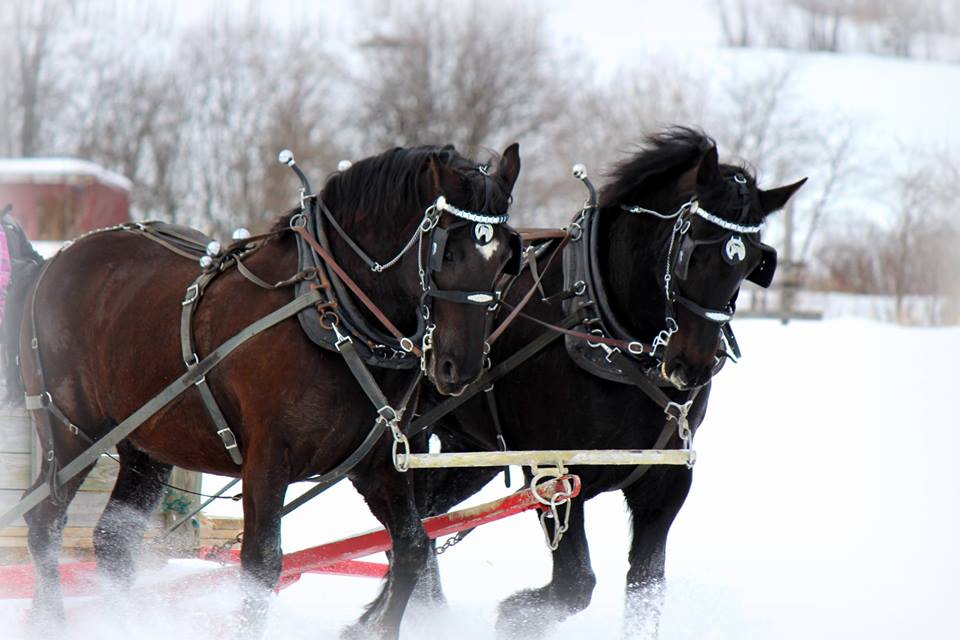 "Every season, there is another reason to visit Gammondale Farm"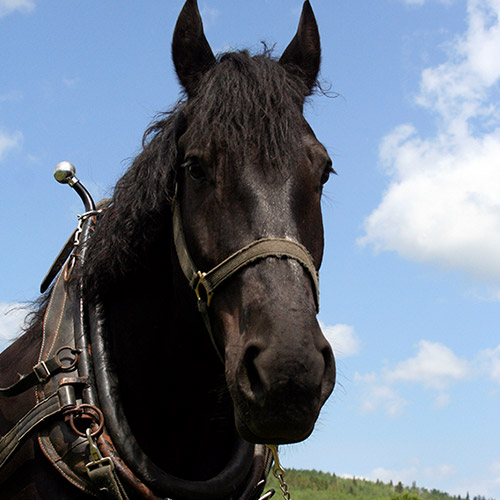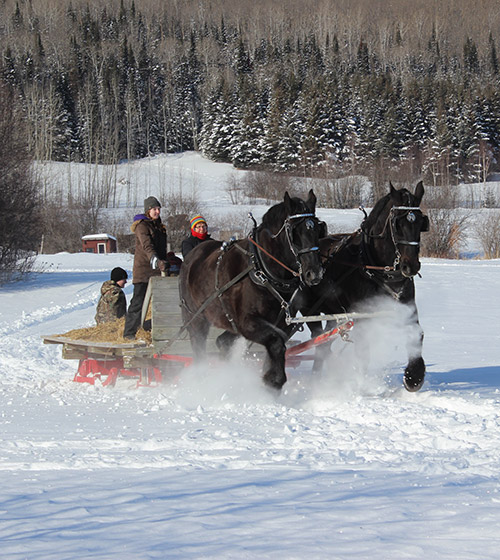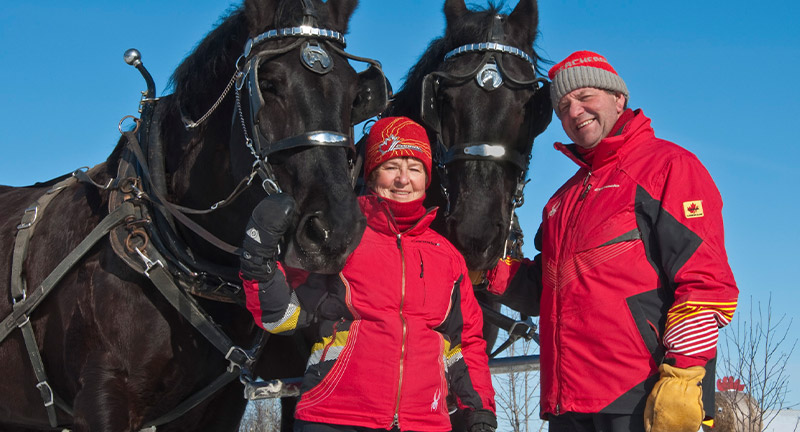 WINTER ON THE FARM
Gammondale Farm is located at the foot of Candy Mountain in the Slate River Valley, near Thunder Bay, Ontario, Canada.
As of March 18th and the last big winter storm, it looks like sleigh rides at Gammondale will continue until Tuesday, March 28th…but it all depends on the snow! Our big black Percheron work horses have been busy giving sleigh rides all winter. It is one of the most fun activities you can plan for your family and friends! The Log House is cozy and warm, and kids like to visit the farm animals.
Until the end of this sleigh ride season, the minimum cost for a 2 hour visit at Gammondale that includes up to 15 people is $300 (plus HST) for 1/2 hour of sleigh time, unlimited hot drinks, use of the modern kitchen and bathroom and visiting the farm animals.
Extra people ages 2 to 92 are $18 (plus HST).
Extra sleigh time is $70 (plus HST) per 1/2 hour.
For more information or to make a reservation, please phone Sue at 807-472-4691 or email farmfun@tbaytel.net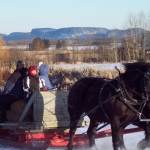 YEAR ROUND
FUN FOR THE WHOLE FAMILY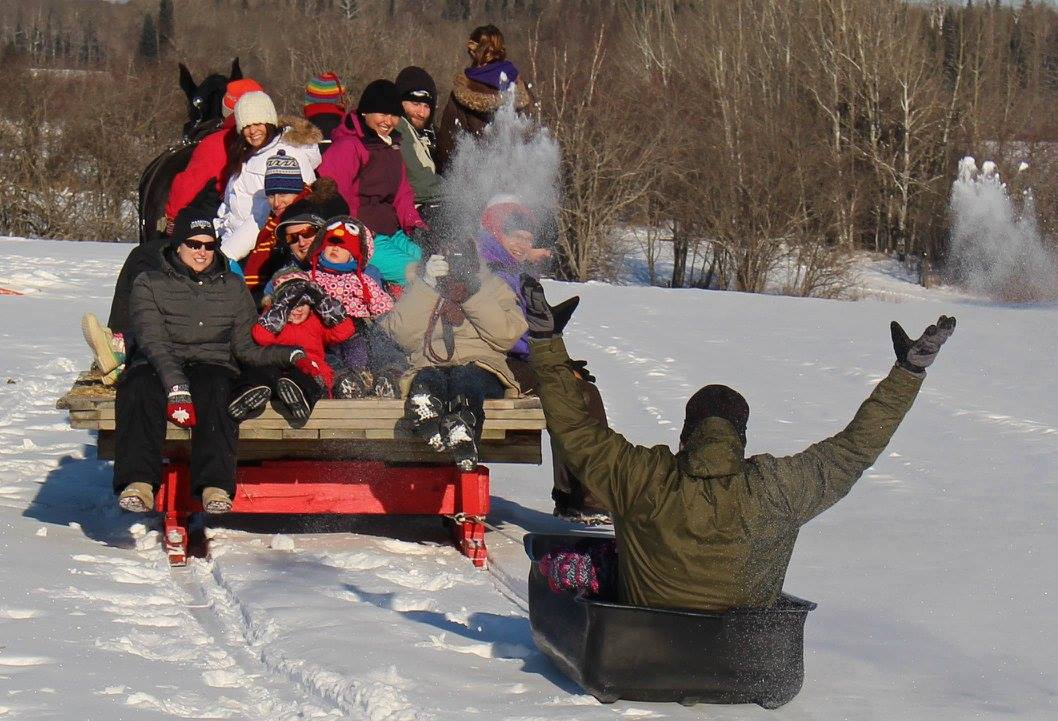 STAYING SAFE THROUGH COVID-19
YEAR-ROUND FARM FUN
GAMMONDALE FARM FUN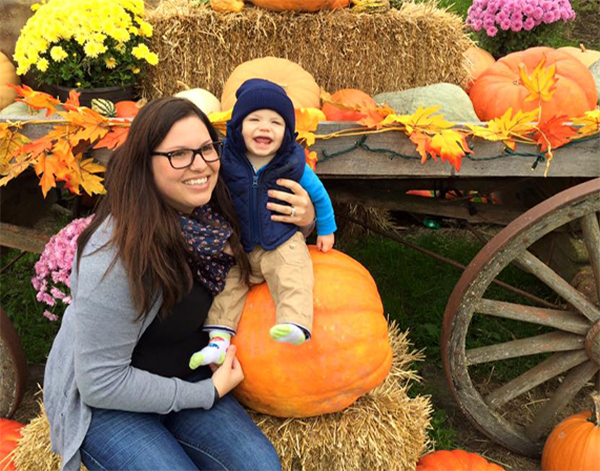 Pumpkinfest
Our annual Pumpkinfest is the way we at Gammondale celebrate the magic of Autumn.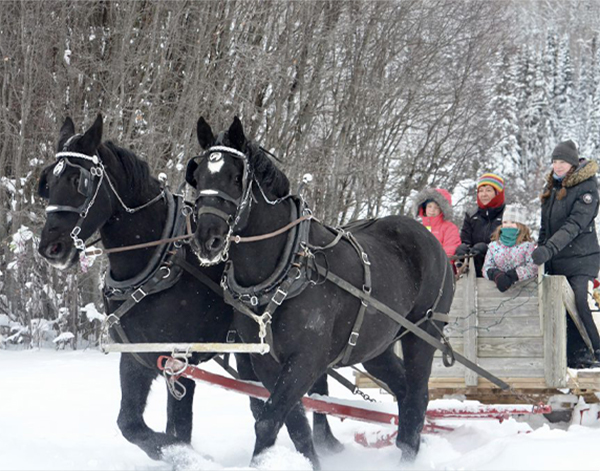 Sleigh Rides
Horse-drawn sleigh rides around the fields at the foot of Candy Mountain.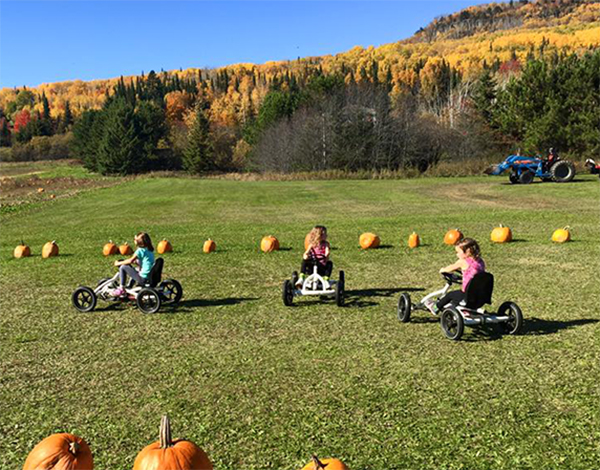 Birthday Parties
Have a birthday like no other at Gammondale Farm, make it a day to remember!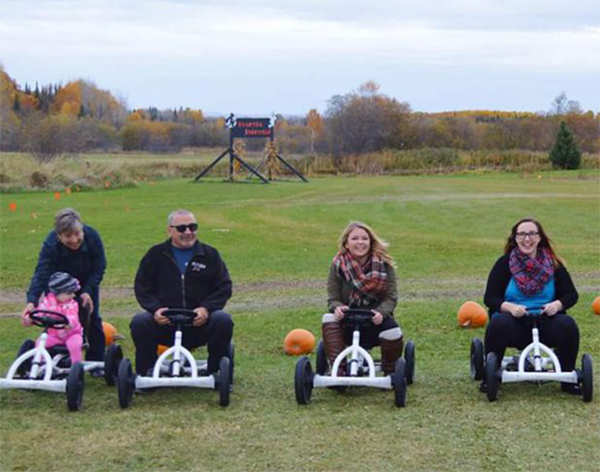 Community Events
Gammondale Farm is a great place to hold corporate events.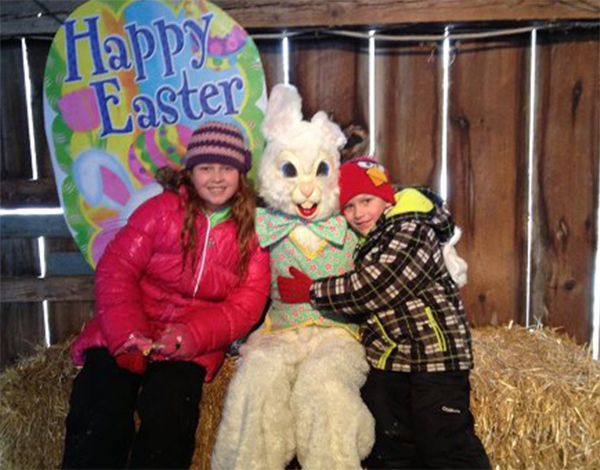 Easter Festival
Sorry, we will not be hosting an Easter Festival this year.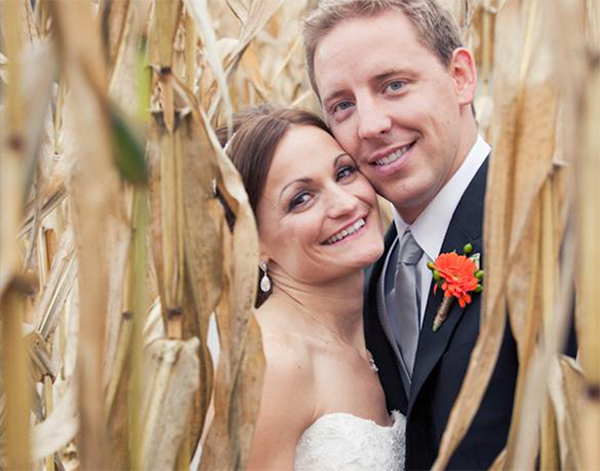 Weddings
Wedding ceremonies are conducted outdoors at the foot of Candy Mountain.
School Tours
We provide education through positive experiences in our natural world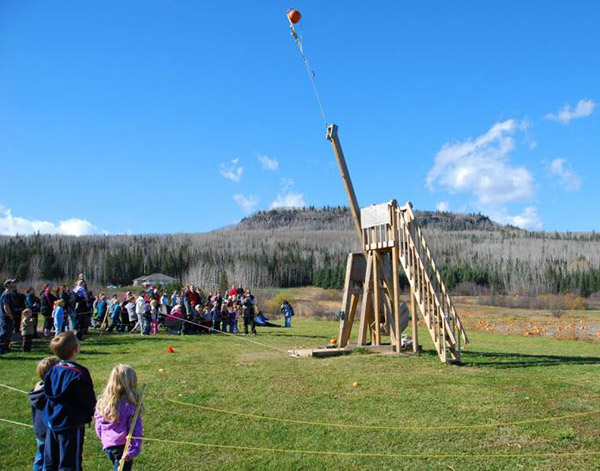 Summer Fun
Weekends during July and August. Join us for fun farm activities!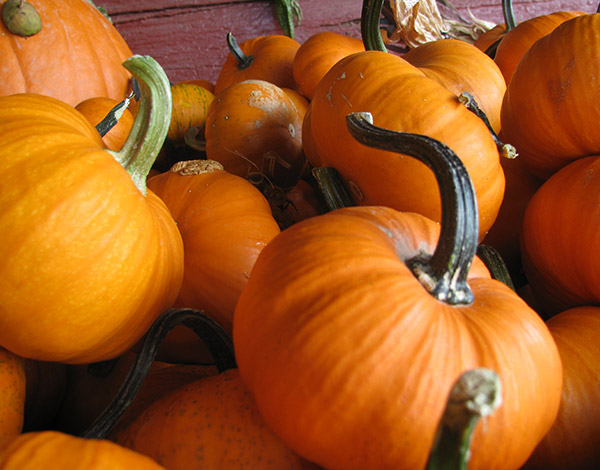 Crops
Peas and Summer Squash are back again at Gammondale for a limited time.